Handling File Queues just got better
We're pleased to announce our latest enhancement of handling file queues. Magement's capabilities of interpreting a wide range of file types already was a powerful feature and with our latest version we bring all of its strength to a fresh and friendly new user interface. In this article we present to you the new interface features that we've added.
While batches of files are being processed by Magement, you want monitoring capabilities to understand how your data is being received and processed. The file queues overview provides information like the state of a batch, the content of a batch, when it has been processed and what is being kinds of data is being handled.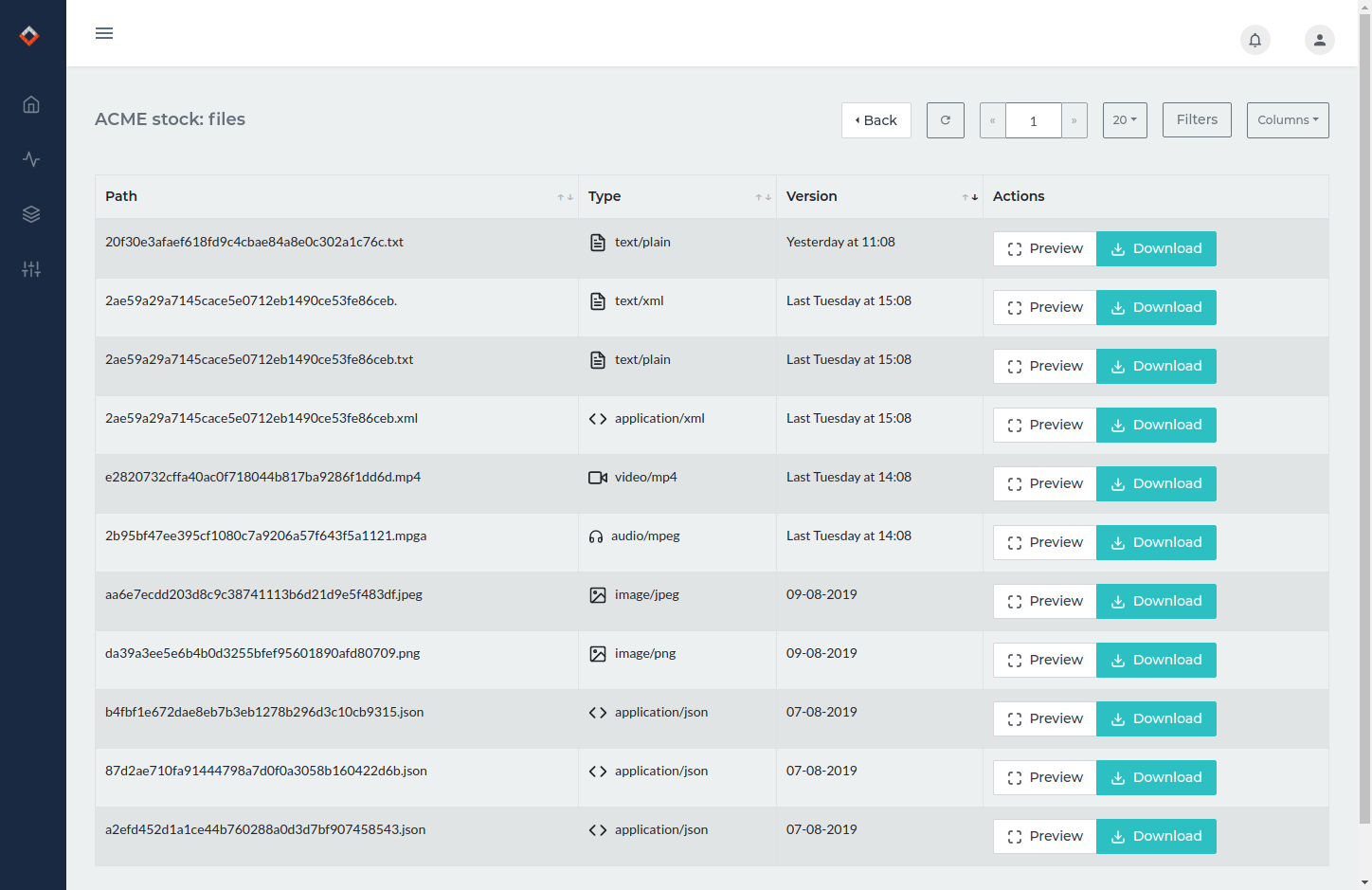 The file queue system is based on an abstraction filesystem technology that provides a unified interface for a wide range of filesystems. This technology allows Magement to handle all kinds of files in the same way through our user interface.
The user interface shows shows a list with all kinds of files that can be send to Magement, like text, JSON, images, audio and even videos with preview capabilities.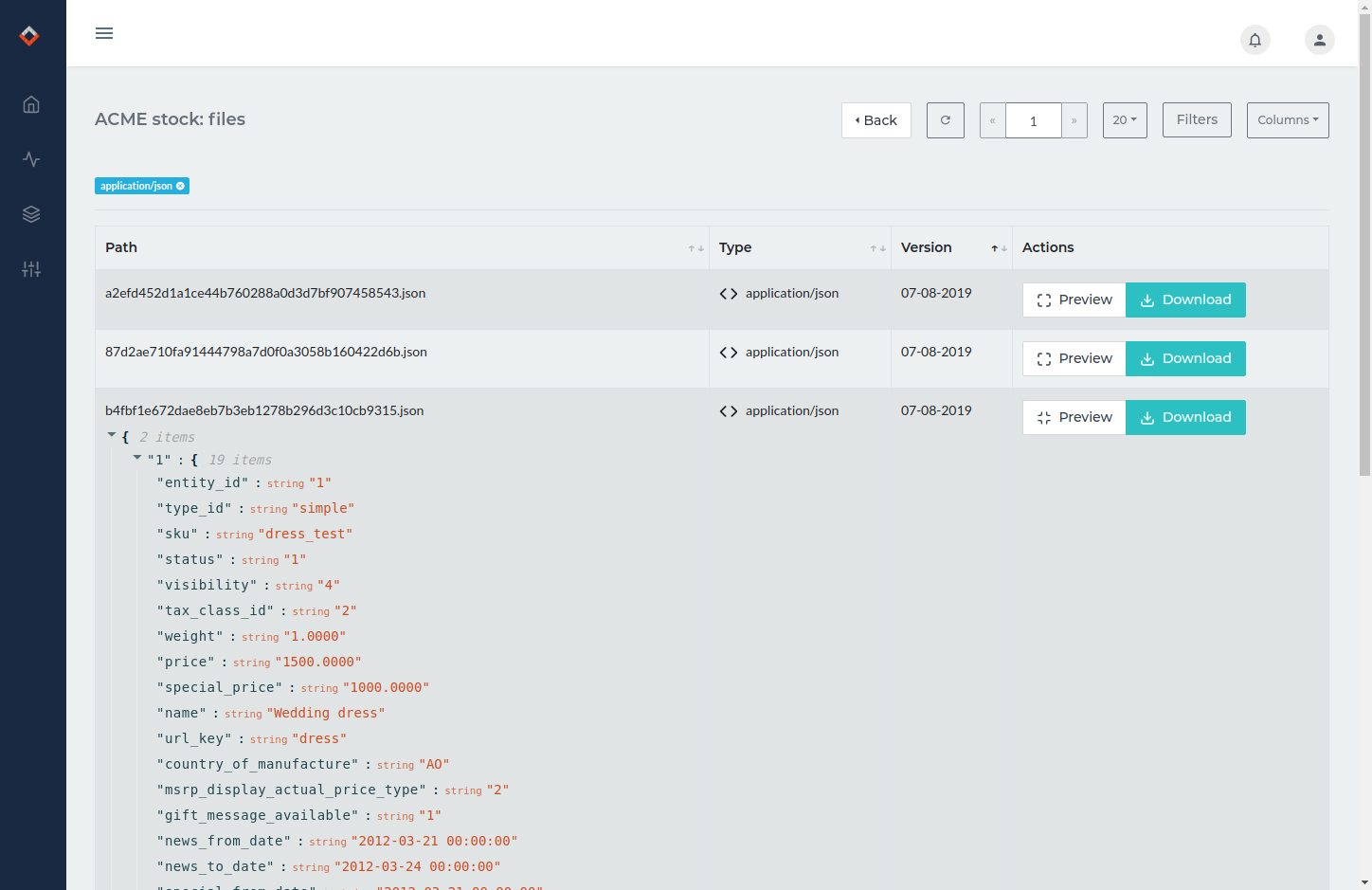 The user has the ability to preview the content of files within the main overview of the file queue. The preview functionality is according to the file type that is being handled and will be preloaded partially to ensure an optimal loading performance. Previewing JSON shows a JSON markup, previewing audio will show an audio player interface, and so on. The user also has the ability to download files for local usage.
Being able to locate a specific file within a batch becomes easy with our embedded search and filter functionalities. Narrowing the search results to a specific timeframe is easy to do and makes sure you spend the least amount of time as possible.